News
Sad news… Fabien is no longer in Benighted
After 6 amazing years and uncountable memories, Fabien is no longer in the band. We want to thank him from the bottom of our heart for everything he brought to the band and all these wonderful times together and wish him the best for what's next ! THANK YOU SO MUCH FACK ! 

The band will from now on continue with 4 members.

Fabien comments :
"Dear friends, it's with a heavy heart that I announce my decision to leave Benighted.
During these 6 years, I spent incredible moments, completely crazy, that I will never forget.
But I realize now that I don't have enough energy to keep going with this insane rhythm between my job, no personal time and the decision of the band not to slow it down. I wish them all the best of course and I will miss you, guys. 

I want to thank all the amazing people I met on the road during this adventure, it's a very long list but I think of the fans first, you are crazy !!!
Thank you all, sincerely! See you soon ! 
"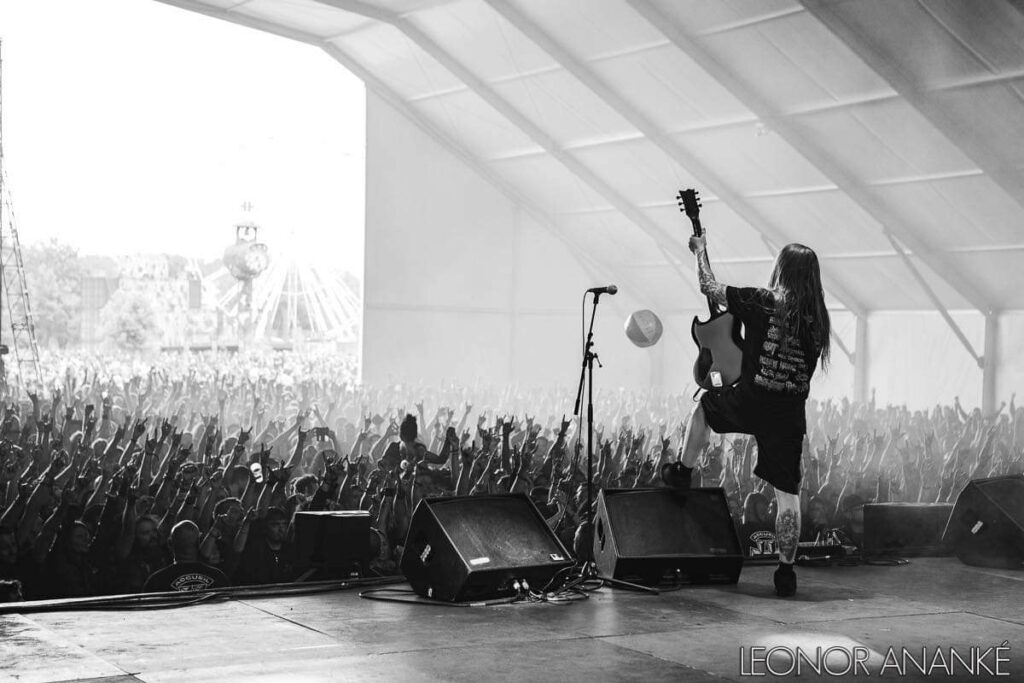 Hey friends !
It's been a long time without talking here 🙂 (but you can follow us on Facebook / Instagram / Twitter for more news 😉 )
We are so happy to announce some gigs finally !!!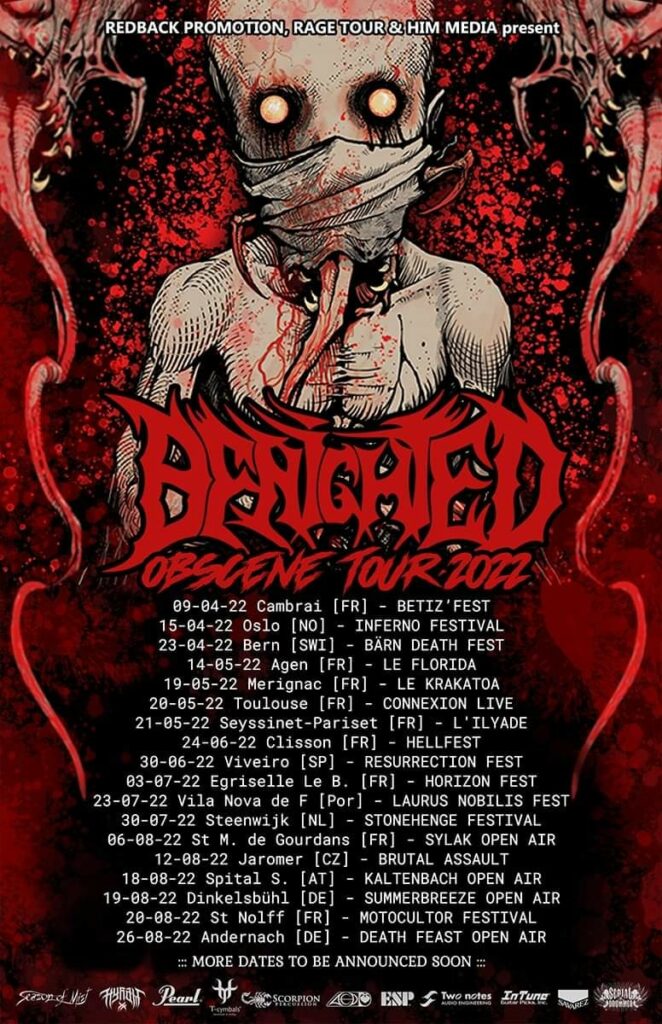 And we have a new special shirt : GRINDCORE UNITED AGAINST WAR…
"We gathered forces with our brother Seb from Sublime Cadaveric Decomposition and Dirk Verbeuren to try to raise money for the victims of this terrible war the way we could… Here we are, 22 bands from the international grindcore scene gathering to release this shirt "Grindcore United Against War"! All the money will go to an association helping directly victims and refugees."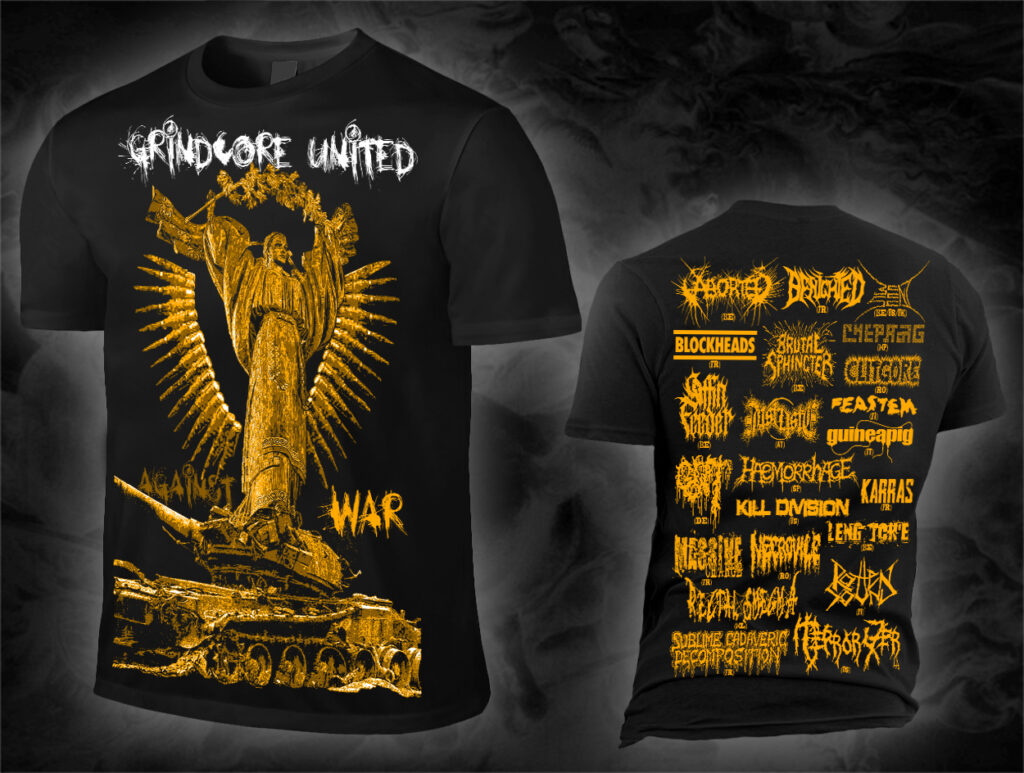 Thank you so much for your precious help

Benighted
Hello friends ! 🙂
Still no gigs this year so let's have some fun with the "LET THE BLOOD CHALLENGE !"
Here is the first of 4 episodes !
We have launch a new section in the website : THE SHOP ! 🙂 (but only for Europe sorry…)
Enjoy and stay safe,
Benighted